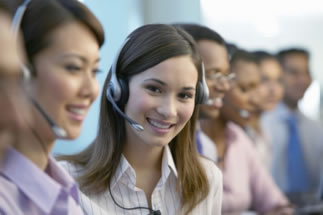 Call centers come in all sizes. At one end of the spectrum are enterprise-class operations that might have agents at multiple sites worldwide. They require automated interaction, advanced routing, workforce management tools, and a whole array of other capabilities to work effectively.
All centers, however, are not always large-scale operations. To meet the needs of internal "customers," some departments in large organizations even perform a call center role without thinking of themselves as call centers.
Whether it is a department, an enterprise, or something in between, job one for the call center is ensuring that customers get the kind of service they need to build and maintain profitable relationships.