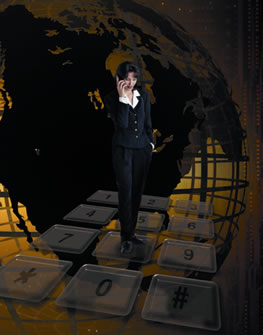 Hosted VoIP/PBX brings the power of an Enterprise class phone system to virtually any business.  Instead of requiring investments in hardware, software, and maintenance, hosted VoIP/PBX systems reside at an off-site data center that is continually managed data operations staff.   All you need to run your system is a VoIP phone and an Internet connection.
With a hosted solution, you subscribe to a service provided by our communications partner, Mitel, instead of purchasing and managing the hardware on your own.  As a result, the upfront investment, or capital expenditure, is significantly reduced, if not eliminated completely.
With a hosted VoIP phone system, you can enjoy the most advanced features available today, while cutting the cost and complexity of ownership.

Benefits of hosted VoIP:
Reduces overall telecommunication expenses
Eliminates the complexity of managing hardware/software
Easy to use and manage, but packed with features and functionality
Designed to improve staff productivity & system uptime
Scalability that enables your infrastructure to grow with your business