Solutions for Entry-Level and "Small-yet-Sophisticated" Contact Centers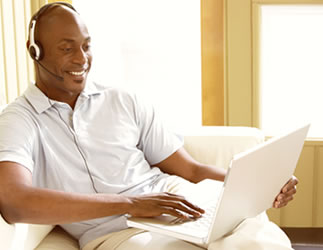 Mitel has contact center solutions for help desks and other departments within an organization, and for full-fledged contact centers that might be considered small by some standards, but still have sophisticated needs and handle high call volumes.
For the departmental or entry-level contact center
Consider a small team managing internal help desk requests, or a car dealership connecting callers to sales people. Both must deliver top-notch service in the most efficient manner possible. So it is important for them to be able to:
Route calls effectively. Direct calls to the first available person, to ensure fast response times.
Spot call trends. Understand what is happening with calls and spot trends over time to ensure efficient operations.
Build an effective team. Equip the team tasked with managing calls with the tools they need to deliver efficient and effective service to their customers.
For organizations with 100 or fewer employees, Mitel Customer Service Manager (CSM) provides the tools to effectively route calls and manage performance without the complexity or price of a full-blown contact center solution.
For the small "full-fledged" contact center
A contact center doesn't have to be huge to have sophisticated requirements.
Many contact centers that are relatively small still handle a high number of calls using dedicated contact center agents. They have sophisticated requirements and need comprehensive tools to deliver the ultimate in customer experience, including:
Multimedia capabilities. Serve customers in the medium of choice, including voice, email, web chat, and social media – and even provide self-service options.
First call resolution. Route calls to the most appropriately skilled agent based on a variety of criteria, including customer identity or information collected by interactive voice response (IVR).
Comprehensive reporting. Flexible, real-time, and historical reporting that provides contact center supervisors with the information they need when they need it to manage effectively.
Learn More
Mitel Contact Center Solutions Brochure (PDF)
Mitel Customer Service Manager (PDF)